🌟 Photoshop Update Alert! 🌟 Adobe Introduces Firefly - The AI Powered Image Generator 🔥 #Adobe #Photoshop #AI #Firefly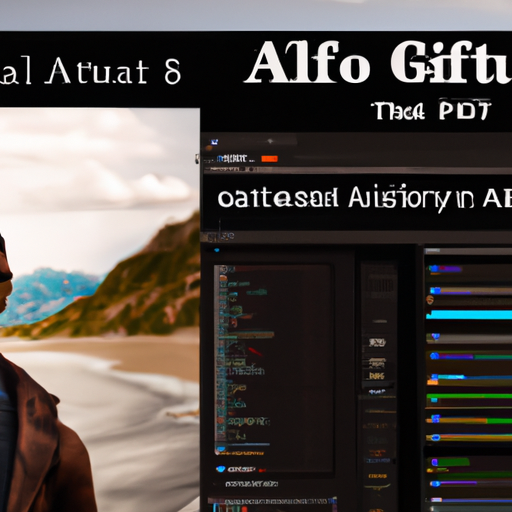 Adobe introduces Generative Fill, a new AI-powered tool for Photoshop that allows users to add or remove objects and extend images using text prompts. The tool works through individual layers within a Photoshop image file and is one of the first Creative Cloud applications to use Adobe's AI image generator Firefly. Currently in beta, the tool will be released later this year. With its ability to quickly generate objects and expand image borders, Generative Fill is set to be a game-changer for Photoshop users.
What does it mean?
Generative Fill: a tool used in Adobe Photoshop that allows users to manipulate an image by adding or removing objects and extending images using text prompts.
Firefly: a proprietary AI image generator developed by Adobe.
Beta: a software release phase where the product is tested by users before being released to the public.
Creative Cloud: a subscription-based Adobe service that provides access to Adobe's creative software products.
If drinking from the AI firehose is too much, perhaps you'd like to subscribe to the Synthetic Work newsletter.
The Free Edition
of Synthetic Work is a non-technical, free, weekly newsletter written by a former Fortune 1000 tech executive and Gartner analyst to understand how AI is changing our jobs and the way we work.
You don't have to be an AI practitioner or a technologist to read Synthetic Work.
If you are too afraid to ask how artificial intelligence is transforming your line of work, your industry, our economy, and our society, this newsletter is for you. The
Splendid Edition
of Synthetic Work also contains a weekly report on:
how your peers are using AI in your industry (Education, Finance, Government, Health Care, Media & Entertainment, Tech, etc.)
what are life-changing AI tools that can enhance your productivity at work (tested or used by me personally)
why and when to use specific techniques (like prompting) to improve your interaction with the AI