💥 Google's AI chatbot Bard now available for everyone! No more waitlists and loads of new features added! 💻🤖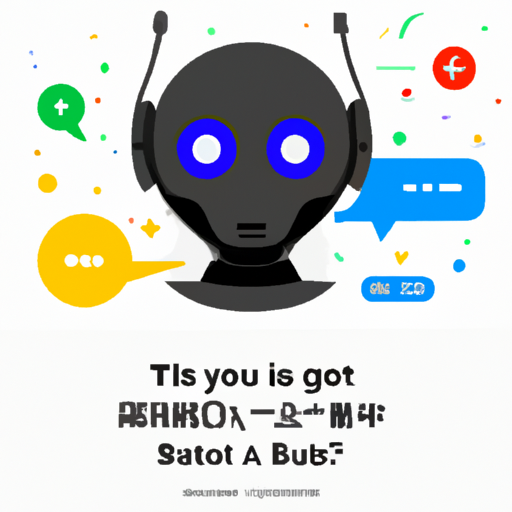 Google is expanding its AI chatbot Bard with new features, including the ability to support Japanese and Korean languages, visual search, and a dark mode. The chatbot is now also available in English across 180 countries without a waitlist. Future features include AI image generation from Adobe, and integration with third-party web services like Instacart and OpenTable. Google emphasizes that Bard remains an experimental chatbot and not a replacement for its search engine.
What does it mean?
AI chatbot - A computer program designed to simulate conversation with human users, using artificial intelligence technology.
Dark mode - A display setting that reduces the light emitted by the screen, making the interface appear darker and easier on the eyes in low-light conditions.
AI image generation - A technology that uses artificial intelligence to generate new images. In this case, the AI will be integrated with Adobe software.
Third-party web services - Web-based platforms and applications developed by companies other than Google (in this case), which can be integrated with Google's chatbot. Examples could include Instacart, for grocery delivery, and OpenTable, for booking restaurant reservations.
If drinking from the AI firehose is too much, perhaps you'd like to subscribe to the Synthetic Work newsletter.
The Free Edition
of Synthetic Work is a non-technical, free, weekly newsletter written by a former Fortune 1000 tech executive and Gartner analyst to understand how AI is changing our jobs and the way we work.
You don't have to be an AI practitioner or a technologist to read Synthetic Work.
If you are too afraid to ask how artificial intelligence is transforming your line of work, your industry, our economy, and our society, this newsletter is for you. The
Splendid Edition
of Synthetic Work also contains a weekly report on:
how your peers are using AI in your industry (Education, Finance, Government, Health Care, Media & Entertainment, Tech, etc.)
what are life-changing AI tools that can enhance your productivity at work (tested or used by me personally)
why and when to use specific techniques (like prompting) to improve your interaction with the AI