April 25, 2023
Free Edition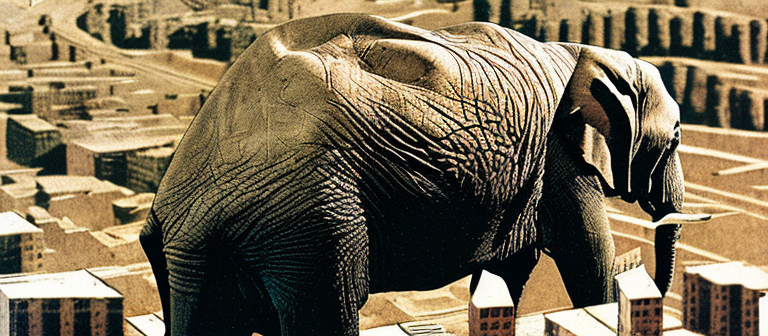 In This Issue
---
New research might revolutionize how much AI can remember for every conversation. And that completely changes the things that we can do with it.
Do you have a unique value proposition? If you don't, your audience might just prefer AI-generated content
Just Eat is having a great time using automated dismissal technology
A Fortune company gave its customer service reps generative AI to help them answer customers' calls. Performance increased noticeably.
While Drake's music label is busy suing to death his fans, Grimes proposes her fans to split the profit if they use her voice to make new songs
People reveal secrets they don't tell anybody else to their AI
Why bother with dating apps when the AI can do it for you? Just show up to the restaurant that GPT-4 has booked for you with the partner of the day.
P.s.: This week's Splendid Edition of Synthetic Work is titled The Fed Whisperer. It covers how Coca-Cola, Walmart, and JPMorgan Chase & Co are using AI for a very different range of use cases. It also reviews three powerful prompting techniques to reduce the number of tokens (and the bill) in your interaction with GPT-4.
The Splendid Edition of Synthetic Work is a weekly report written by a former Fortune 1000 tech executive and Gartner analyst on:
how your peers are using AI in your industry (Education, Finance, Government, Health Care, Media & Entertainment, Tech, etc.)
what are life-changing AI tools that can enhance your productivity at work (tested or used by me personally)
why and when to use specific techniques (like prompting) to improve your interaction with the AI
how you can use AI to perform tasks that matter in your profession
If it sounds interesting, consider a paid membership (or upgrading your existing membership):
https://synthetic.work/subscribe
Intro
---
As you all know, your Synthetic Work memberships are managed by a company called Memberful.
They reached out and asked if they could write an article about why I created Synthetic Work and what it's all about.
We worked together and this project ended up becoming a two-part story. The first part is here:
https://memberful.com/meet-our-customers/synthetic-work/
Memberful has been one of the best business partners I ever had and it has been from day 1.
Alessandro
Look, it's awkward to say it, but you need a paid membership to read this.
I know you feel rejected, but it's not you. It's me.
This is the Free Edition of the newsletter and, well, it's free to receive in your inbox every week. But to access this online archive, you need a paid membership.
Read a sample of the Free Edition
Subscribe
* or
Sign in
*(you have spent money in worse ways)