May 26, 2023
Free Edition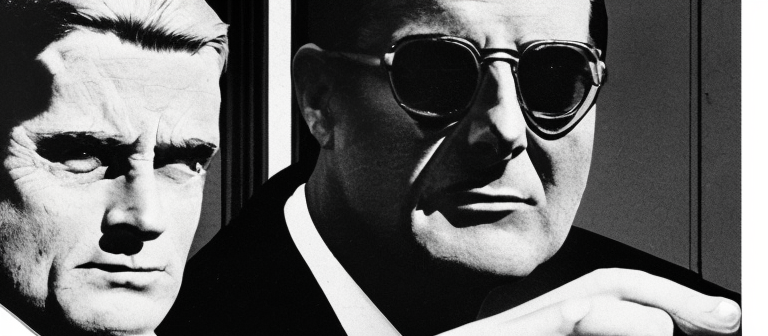 In This Issue
---
New York City just passed a law to regulate how AI is used to hire candidates. Let's just hope it doesn't end up like the EU cookie consent nightmare.
It turns out that generative AI to create content that reaches the top of Google Search in a matter of two days. One every three people around you will turn into a SEO expert by next week.
A startup promises to use generative AI to place virtual products in videos. YouTube will copy this in three…two… Influencers to be rich in three…two…
OpenAI GPT-4 sort of passed an official Radiology exam, performing way better than ChatGPT. Radiologists can still count on their human creativity for…they'll find something.
DJs and nerd musicians are using AI to create completely new type of music. Meanwhile, other people are busy using AI to copy the existing type of music to get rich.
UK headteachers are quite concerned about AI and don't want to wait for the government to issue guidance. Wait until they see how much McKinsey costs to give them a speedy answer.
Smart candidates now use AI to generate resumes and cover letters, fooling HR professionals and hiring managers. Who thought that lying would be so much fun?
The Splendid Edition of Synthetic Work is a weekly report written by a former Fortune 1000 tech executive and Gartner analyst on:
how your peers are using AI in your industry (Education, Finance, Government, Health Care, Media & Entertainment, Tech, etc.)
what are life-changing AI tools that can enhance your productivity at work (tested or used by me personally)
why and when to use specific techniques (like prompting) to improve your interaction with the AI
how you can use AI to perform tasks that matter in your profession
If it sounds interesting, consider a paid membership (or upgrading your existing membership):
https://synthetic.work/subscribe
Intro
---
I realise that, for a lot of people, Synthetic Work is a lot of content to digest every week. The world's economy is transforming in front of our eyes because of AI, impacting a portion of the population infinitely larger than when we started adopting electricity or the Internet.
CEOs, EVPs/SVPs/VPs, Senior Directors, and board members read Synthetic Work. Not all of them don't have the time to read 20 pages of content every week, even if I religiously stay away from technical jargon.
If you don't have enough time, but you need to know what your industry peers are doing with AI, how to educate your workforce on using AI and improve their productivity, or how to develop a program to implement AI in your organization, consider a phone call or an in-person meeting.
As a former Gartner research director, I had more 1:1s in a day than any human being should be allowed to, so I've been hesitant to offer this. But extraordinary times call for extraordinary measures.
—
As expected, I've started to receive a number of questions on how to start an AI program inside a large company. What AI model to adopt, how to recruit the right talents, what approach to pursue, how to stay on top of the academic research and not bet on the wrong horse, how to choose between open source and decentralized AI vs. proprietary and centralized, how to deal with regulations as well as copyright and patent infringements, etc.
I spearheaded the first and biggest AI project to date in Red Hat, my former employer, working side by side with the former CTO of IBM Watson (the AI that won against humanity at Jeopardy) and his team.
That project became a top priority for both Red Hat's and IBM's CEOs almost overnight. Something not easy to achieve in two companies with 20,000 and 340,000 employees respectively.
That experience and my years in Gartner will help me help you with this.
The time is not ready yet. But in a few weeks, I'll start publishing guidance on how to adopt AI for enterprise organizations in the Splendid Edition of Synthetic Work. If you didn't so already, you might want to upgrade your subscription.
And now that this excruciatingly boring and shameless self-promotion is over, we can finally read this week's content.
Alessandro
Look, it's awkward to say it, but you need a paid membership to read this.
I know you feel rejected, but it's not you. It's me.
This is the Free Edition of the newsletter and, well, it's free to receive in your inbox every week. But to access this online archive, you need a paid membership.
Read a sample of the Free Edition
Subscribe
* or
Sign in
*(you have spent money in worse ways)