March 10, 2023
Free Edition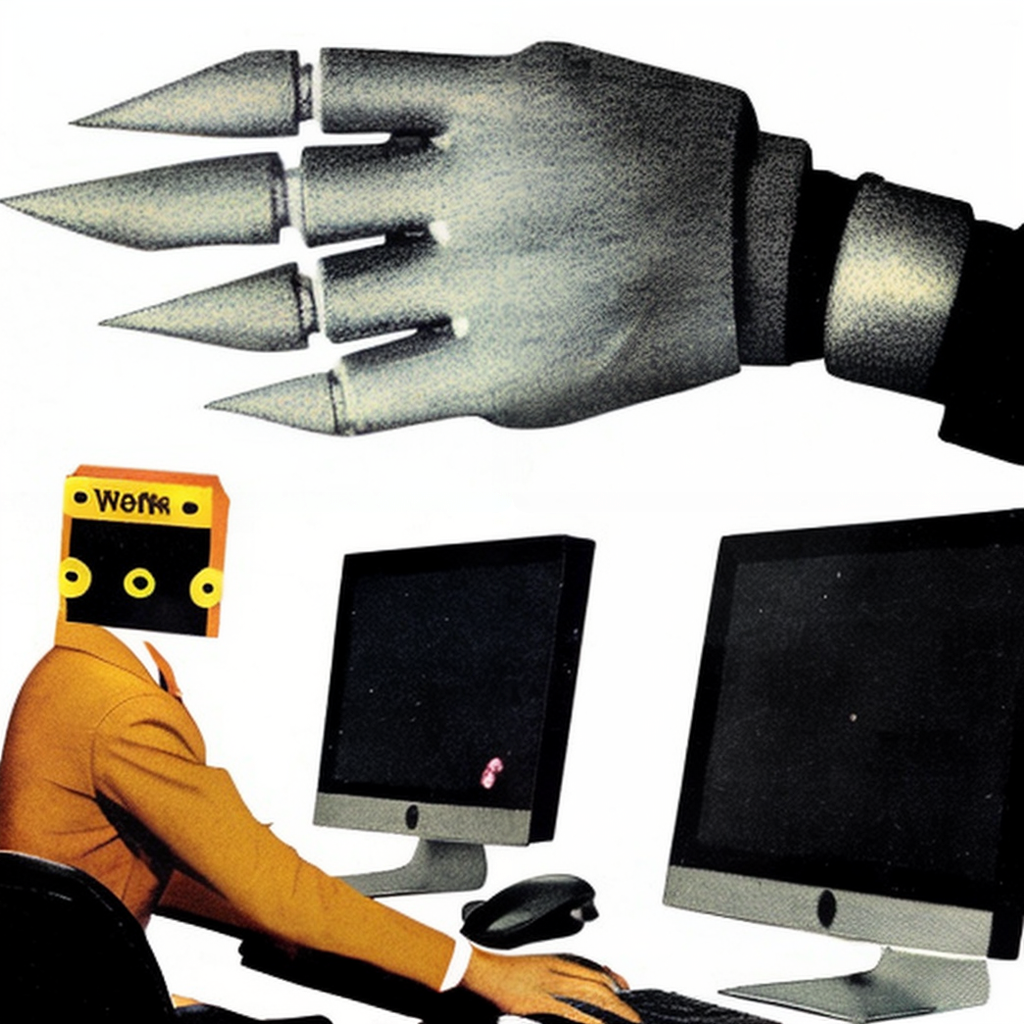 In This Issue
---
A dishonest photographer shows us how a coworker might steal your promotion
Office workers buying AI services might finally render obsolete the IT department in big corps
A science fiction magazine overwhelmed by AI-generated spam submissions shows us that content curation might become an impossible job
We used to have to convince people to buy typewriters
There's a new job called synthetic celebrity and, yes, no human does it
Musicians initially tried to boycott recorded music (they are all dead now, don't worry)
ChatGPT makes the joke of the week in Woody Allen style
P.s.: This week's Splendid Edition of Synthetic Work is titled I will edit and humanize your AI content and it's focused on how AI is changing the job market across industries (desired skills, job opportunities, and future prospects for hiring managers).
The Splendid Edition of Synthetic Work is a weekly report written by a former Fortune 1000 tech executive and Gartner analyst on:
how your peers are using AI in your industry (Education, Finance, Government, Health Care, Media & Entertainment, Tech, etc.)
what are life-changing AI tools that can enhance your productivity at work (tested or used by me personally)
why and when to use specific techniques (like prompting) to improve your interaction with the AI
how you can use AI to perform tasks that matter in your profession
If it sounds interesting, consider a paid membership (or upgrading your existing membership):
https://synthetic.work/subscribe
Intro
---
I'm using this third issue of the newsletter to announce the first project related to Synthetic Work:

Fake Show is a synthetic podcast. And it's about the atrocious things that people in large tech vendors do.
You see, I know that even if I tell you all the incredible things that AI can do every week, you won't be impressed too much. I need to show you.
And so Fake Show is a playground where you'll see the latest, most advanced AI models in the world, used to deliver something. The more sophisticated these models will become, the more Fake Show will evolve and do more.
Synthetic podcast means that almost everything you'll see and hear in the show is created with generative AI models. For example, if you think that you've heard the state of the art in AI voices (what used to called text-to-speech, or TTS), think again.
I have yet to find voices as realistic as the ones I'm using with Fake Show.
The background music is not yet synthetic, but it will be at some point soon. The dialogues, instead, will never be synthetic. I write those, and it will remain that way.
But what to talk about? AI models and techniques are useless without a story to tell.
And so the idea is to use this incredible power to shed some light on the darkest corners of the IT industry. After working for large tech vendors in the last 12 years, I think I have enough material for 7,000 episodes.
So. Put the volume to the max and watch the promo. If you know anybody that works for a tech vendor, share it with them. They might feel seen.
Alessandro
Look, it's awkward to say it, but you need a paid membership to read this.
I know you feel rejected, but it's not you. It's me.
This is the Free Edition of the newsletter and, well, it's free to receive in your inbox every week. But to access this online archive, you need a paid membership.
Read a sample of the Free Edition
Subscribe
* or
Sign in
*(you have spent money in worse ways)