March 17, 2023
Free Edition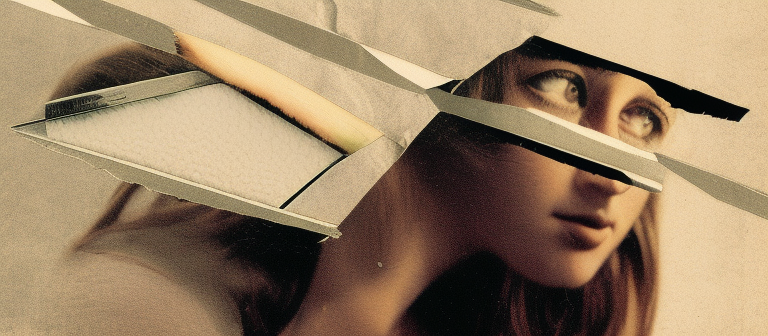 In This Issue
---
People have started automating the production and publishing of YouTube shorts. I call it "The Perpetual Garbage Generator".
GPT-4 can now memorize all the infamous details of your life and use them against you in future conversations
If you are a telemarketer, a teacher, or a psychologist, I have a scary, scary chart to show you
In less than 50 years, we moved from clunky digital cameras to sleek smartphones that use AI to make up photos
The Romanian government has started using AI to work way less than any other politician on Earth
People using AI for software development are caught smiling like teenagers in love in front of the screen
South Park has dedicated an entire episode to ChatGPT and it's glorious
The Splendid Edition of Synthetic Work is a weekly report written by a former Fortune 1000 tech executive and Gartner analyst on:
how your peers are using AI in your industry (Education, Finance, Government, Health Care, Media & Entertainment, Tech, etc.)
what are life-changing AI tools that can enhance your productivity at work (tested or used by me personally)
why and when to use specific techniques (like prompting) to improve your interaction with the AI
how you can use AI to perform tasks that matter in your profession
If it sounds interesting, consider a paid membership (or upgrading your existing membership):
https://synthetic.work/subscribe
Intro
---
This week, I'm unveiling a new section of Synthetic Work.
You see, Synthetic Work is dedicated to understanding the impact of artificial intelligence on human labor, economy, and society. Hopefully, in a way that is not intimidating to non-technical people.
Given this mission, it's paramount that Synthetic Work showcases and promotes AI-assisted and AI-generated labor. Which means all forms of synthetic media.
Last week, I announced Fake Show. That is a prime example of synthetic media: the synthetic voices you've heard in the promo are the state of the art, and the images of the puppets are made with Stable Diffusion. More aspects of the show, except the dialogues, will become synthetic as technology evolves.
But I also wanted to build a home dedicated to each type of synthetic media: photography, painting, music, literature, etc. So you can see what's really possible.
This week we start with photography: photography.synthetic.work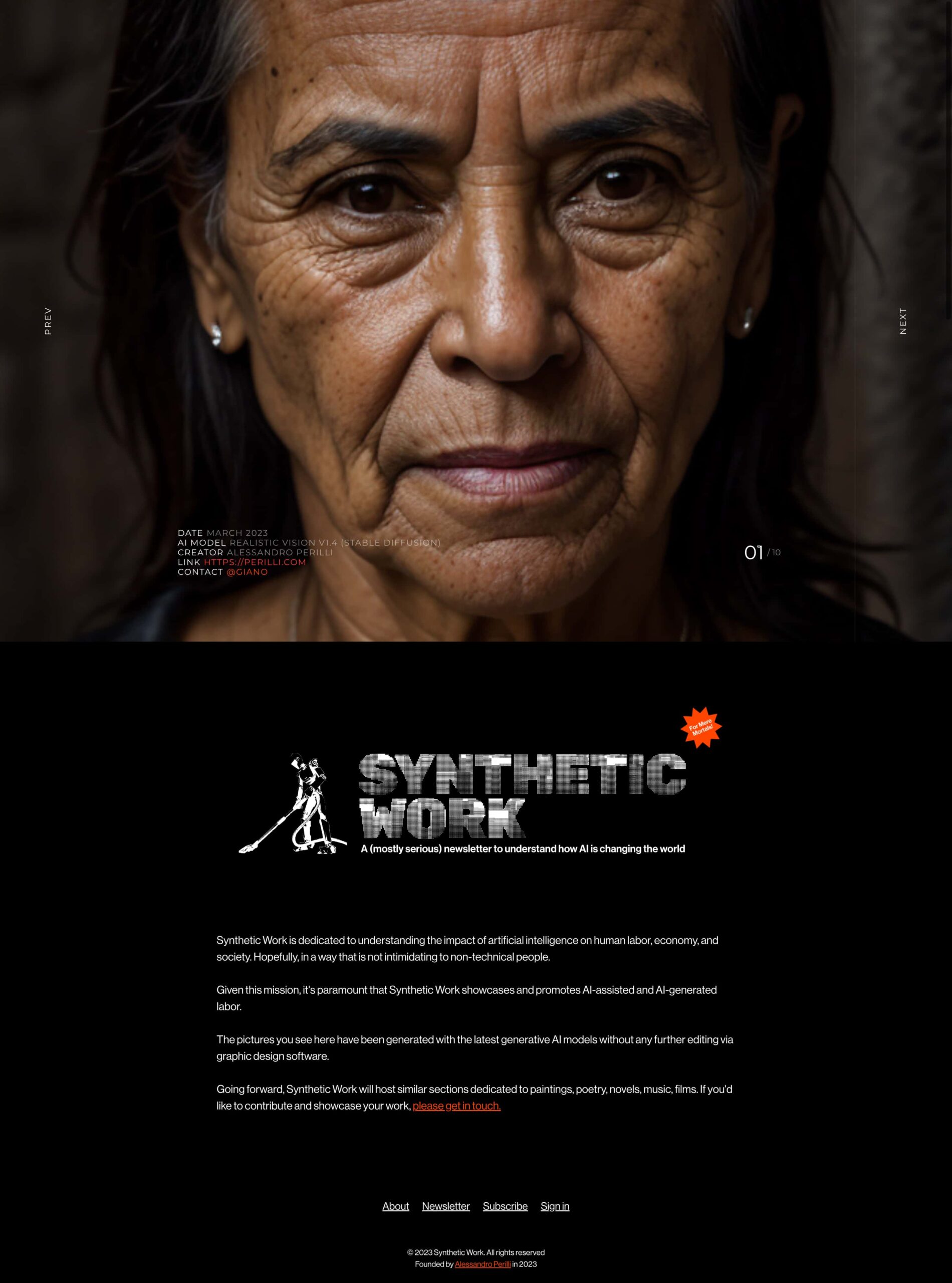 For now, in this section, there are only the synthetic photos that I have generated, but I hope Synthetic Work will host the works of many talented people in the future. If you know any of those, send them my way.
Alessandro
Look, it's awkward to say it, but you need a paid membership to read this.
I know you feel rejected, but it's not you. It's me.
This is the Free Edition of the newsletter and, well, it's free to receive in your inbox every week. But to access this online archive, you need a paid membership.
Read a sample of the Free Edition
Subscribe
* or
Sign in
*(you have spent money in worse ways)