April 7, 2023
Free Edition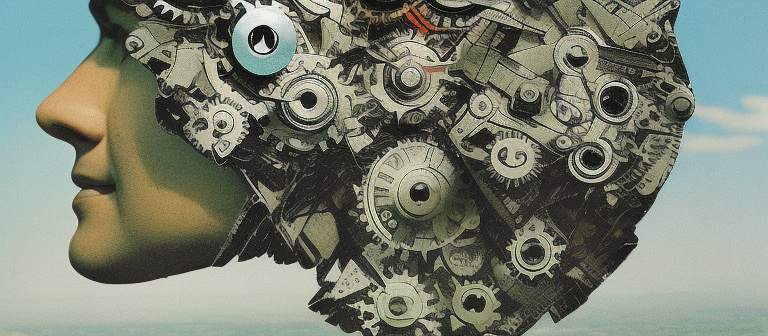 In This Issue
---
Using Google Search is a horrifying experience compared to asking questions to GPT-4. OpenAI will fix it soon.
AI-related legal cases are on the rise. There never was a better time to become a robo-lawyer.
Critics of the FLI open letter: "You are being ridiculous. It's just math". So let's hear from somebody that actually knows math.
Goldman Sachs: "Don't look now, but 300MM jobs need a bit of reskilling."
Once upon a time, people could be hired to do calculations and their job title was "Computer."
The demand for AI skills is raising in every industry of the economy. Thankfully, you read Synthetic Work.
When an AI uses emojis to reply to you, it's not cute. It's manipulative.
Soon, you'll be able to lie more than usual during dates and job interviews. Happy?
P.s.: This week's Splendid Edition of Synthetic Work is titled How Not to Do Product Reviews. It was supposed to be a review of the AI-centric products that I use on a daily basis, but things went horribly wrong and the article derailed and I ended up talking about product strategy, competitive landscapes, and business models. Hence the title.
The Splendid Edition of Synthetic Work is a weekly report written by a former Fortune 1000 tech executive and Gartner analyst on:
how your peers are using AI in your industry (Education, Finance, Government, Health Care, Media & Entertainment, Tech, etc.)
what are life-changing AI tools that can enhance your productivity at work (tested or used by me personally)
why and when to use specific techniques (like prompting) to improve your interaction with the AI
how you can use AI to perform tasks that matter in your profession
If it sounds interesting, consider a paid membership (or upgrading your existing membership):
https://synthetic.work/subscribe
Intro
---
I hope you enjoyed reading the Free Edition newsletter so far. Unfortunately, it's now time to give back.
No, I'm not asking you to pay. I'm asking you to reply to this email and let me know three things:
What you like about Synthetic Work
What you don't like about Synthetic Work
What you would like to read in future issues of Synthetic Work
No need to write a long, formal reply. Too long, and too much cognitive friction for you. Plus, I don't care about formalism.
No need to think too hard about it. The first thing that comes to mind.
Skip the "Hi". I don't care either.
Just reply with 3 lines, one for each answer.
It's not a big ask.
Just do it.
Swoosh.
Alessandro
Look, it's awkward to say it, but you need a paid membership to read this.
I know you feel rejected, but it's not you. It's me.
This is the Free Edition of the newsletter and, well, it's free to receive in your inbox every week. But to access this online archive, you need a paid membership.
Read a sample of the Free Edition
Subscribe
* or
Sign in
*(you have spent money in worse ways)