April 21, 2023
Free Edition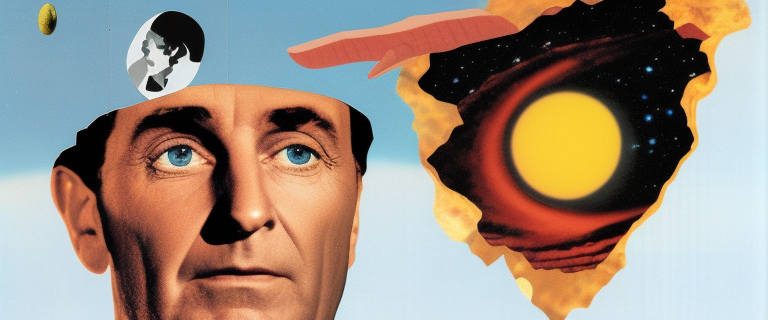 In This Issue
---
A big PR agency in China has stopped hiring because generative AI is more than enough. Let's see the impact on the image of their clients.
Independent and employed Chinese artists start to see dramatically fewer job commissions from gaming studios. They now just have to generate the image of a dinner, and they'll be fine.
The UK Trades Union Congress doesn't find this whole AI thing very amusing.
New research suggests that observing the AI crushing us in almost every single activity might help us think out of the box.
When I grow up, I want to be a Knocker Upper.
AI startups now require candidates to spend a lifetime learning new technologies from the second they are invented and then travel back in time to apply for jobs in the past.
If you are an AI company and you are marketing the product or the features, you are missing the point.
Making up research is now a completely legitimate activity. You don't even have to pretend anymore that you did the work.
P.s.: This week's Splendid Edition of Synthetic Work is titled The Tools of the Trade because it introduces a new perk for Splendid Edition members: a database of what I consider the best AI-centric tools/products/services to do specific tasks across multiple lines of work.
It describes why I think AI is making a difference and why these tools are better than their (listed) alternatives.
The Splendid Edition of Synthetic Work is a weekly report written by a former Fortune 1000 tech executive and Gartner analyst on:
how your peers are using AI in your industry (Education, Finance, Government, Health Care, Media & Entertainment, Tech, etc.)
what are life-changing AI tools that can enhance your productivity at work (tested or used by me personally)
why and when to use specific techniques (like prompting) to improve your interaction with the AI
how you can use AI to perform tasks that matter in your profession
If it sounds interesting, consider a paid membership (or upgrading your existing membership):
https://synthetic.work/subscribe
Intro
---
Second monthiversary of Synthetic Work. If you are wondering if I'll keep doing this every month, the answer is: no.
It's just that I find it remarkable that this publication is alive and growing, both in terms of sophistication and readership.
Paying members keep it alive, but it's the curiosity of all of you, and the word of mouth that you keep alimenting, that helps this newsletter find its members.
So. Thanks for these two months and all the emails that you sent me. It's been a fun experiment so far.
Alessandro
Look, it's awkward to say it, but you need a paid membership to read this.
I know you feel rejected, but it's not you. It's me.
This is the Free Edition of the newsletter and, well, it's free to receive in your inbox every week. But to access this online archive, you need a paid membership.
Read a sample of the Free Edition
Subscribe
* or
Sign in
*(you have spent money in worse ways)