look
forward
DATE
MAY 2023
AI MODEL
REALISTIC VISION v2.0 (Stable Diffusion)
CREATOR

Alessandro Perilli

LINK
perilli.com

Contact
@giano
{{current_slide_index}}
/ {{total_slide_count}}
look
forward
DATE
MAY 2023
AI MODEL
ANALOG DIFFUSION (Stable Diffusion)
CREATOR

Alessandro Perilli

LINK
perilli.com

Contact
@giano
{{current_slide_index}}
/ {{total_slide_count}}
look
forward
DATE
MAY 2023
AI MODEL
REALISTIC VISION v2.0 (Stable Diffusion)
CREATOR

Alessandro Perilli

LINK
perilli.com

Contact
@giano
{{current_slide_index}}
/ {{total_slide_count}}
look
forward
DATE
APRIL 2023
AI MODEL
MidJourney v5
CREATOR

Eric Dufourd
LINK
instagram.com/gen.ericai
Contact
@gen.ericai
{{current_slide_index}}
/ {{total_slide_count}}
look
forward
DATE
MARCH 2023
AI MODEL
MidJourney v5
CREATOR

Vladimir Alexeev
LINK
medium.com/merzazine
Contact
@Merzmensch
{{current_slide_index}}
/ {{total_slide_count}}
look
forward
DATE
MARCH 2023
AI MODEL
MidJourney v5
CREATOR

Linus Ekenstam
LINK
linusekenstam.substack.com
Contact
@LinusEkenstam
{{current_slide_index}}
/ {{total_slide_count}}
look
forward
DATE
MARCH 2023
AI MODEL
MidJourney v5
CREATOR

Julie Wieland
LINK
instagram.com/juliewdesign
Contact
@juliewdesign_
{{current_slide_index}}
/ {{total_slide_count}}
look
forward
DATE
MARCH 2023
AI MODEL
MidJourney v5
CREATOR

Catmus

LINK
KALOS Art
Contact
@recatm
{{current_slide_index}}
/ {{total_slide_count}}
look
forward
DATE
MARCH 2023
AI MODEL
MidJourney v5
CREATOR

Nick St. Pierre

LINK
youtube.com/@nickfloats
Contact
@nickfloats
{{current_slide_index}}
/ {{total_slide_count}}
look
forward
DATE
MARCH 2023
AI MODEL
MidJourney v5
CREATOR

Claudiu Burlacu
LINK
instagram.com/claudiu.space
Contact
@ClaudiuSpace
{{current_slide_index}}
/ {{total_slide_count}}
look
forward
DATE
MARCH 2023
AI MODEL
REALISTIC VISION v1.4 (Stable Diffusion)
CREATOR

Alessandro Perilli

LINK
perilli.com

Contact
@giano
{{current_slide_index}}
/ {{total_slide_count}}
look
forward
DATE
MARCH 2023
AI MODEL
REALISTIC VISION v1.4 (Stable Diffusion)
CREATOR

Alessandro Perilli

LINK
perilli.com

Contact
@giano
{{current_slide_index}}
/ {{total_slide_count}}
look
forward
DATE
MARCH 2023
AI MODEL
REALISTIC VISION v1.4 (Stable Diffusion)
CREATOR

Alessandro Perilli

LINK
perilli.com

Contact
@giano
{{current_slide_index}}
/ {{total_slide_count}}
look
forward
DATE
MARCH 2023
AI MODEL
REALISTIC VISION v1.4 (Stable Diffusion)
CREATOR

Alessandro Perilli

LINK
perilli.com

Contact
@giano
{{current_slide_index}}
/ {{total_slide_count}}
look
forward
DATE
MARCH 2023
AI MODEL
REALISTIC VISION v1.4 (Stable Diffusion)
CREATOR

Alessandro Perilli

LINK
perilli.com

Contact
@giano
{{current_slide_index}}
/ {{total_slide_count}}
look
forward
DATE
MARCH 2023
AI MODEL
REALISTIC VISION v1.4 (Stable Diffusion)
CREATOR

Alessandro Perilli

LINK
perilli.com

Contact
@giano
{{current_slide_index}}
/ {{total_slide_count}}
look
forward
DATE
MARCH 2023
AI MODEL
REALISTIC VISION v1.4 (Stable Diffusion)
CREATOR

Alessandro Perilli

LINK
perilli.com

Contact
@giano
{{current_slide_index}}
/ {{total_slide_count}}
next
prev
〉
〈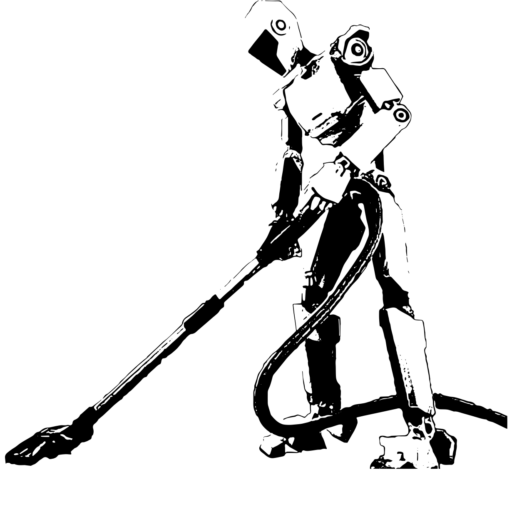 How AI Is Reshaping Jobs, Productivity, and Operations
Synthetic Work is dedicated to understanding the impact of artificial intelligence on human labor, economy, and society. Hopefully, in a way that is not intimidating to non-technical people.
Given this mission, it's paramount that Synthetic Work showcases and promotes AI-assisted and AI-generated labor.
The pictures you see here have been generated with the latest generative AI models without any further editing via graphic design software.
Going forward, Synthetic Work will host similar sections dedicated to paintings, poetry, novels, music, films. If you'd like to contribute and showcase your work,
please get in touch.