Grok is being launched
November 5 2023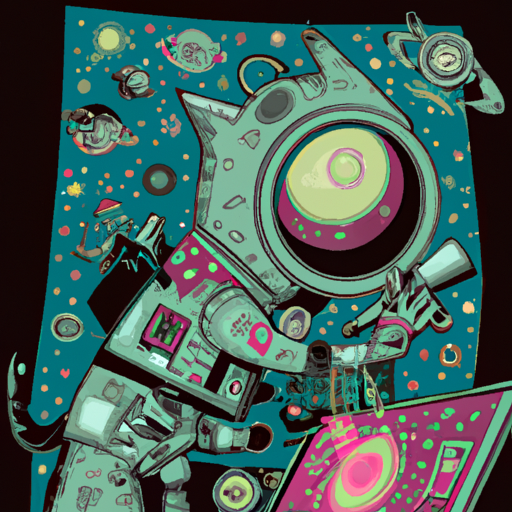 xAI has introduced Grok, an AI modelled after the Hitchhiker's Guide to the Galaxy that has been designed to answer almost anything. In addition to providing answers with a dash of humour, Grok benefits from real-time knowledge of the world via the 𝕏 platform and can handle spicy questions. The creation of Grok is part of xAI's goal to develop AI tools that assist humanity in its quest for knowledge and understanding. Grok-1, the engine powering Grok, has shown strong results in benchmarks, surpassing models in its compute class, which demonstrates xAI's rapid progress in efficiently training LLMs. Continued development and innovation, including preparing Grok for further model capabilities and integrating robustness and multimodal capabilities, promises significant scientific and economic value for society.
What does it mean?
AI: An abbreviation for artificial intelligence, which is a field of computer science that aims to create machines that mimic human intelligence.
Grok: A reference to understand deeply and intuitively, often used in information technology circles. In this context, Grok is the name of an artificial intelligence tool.
Hitchhiker's Guide to the Galaxy: A popular comedic science fiction series, used here as a metaphor for an AI tool designed to answer almost any question.
𝕏 platform: A specific technology or framework used to develop and run applications, but without a precise context, it's challenging to provide a clear explanation. It seems to be the platform xAI uses to gather and process real-time information for Grok.
AI tools: Software or programs powered by artificial intelligence. They aim to perform tasks, traditionally carried out by humans, more efficiently and accurately.
Grok-1: The engine that powers the Grok AI. In technology, an engine refers to the part of a system that performs core functions.
Benchmarks: Standardized tests used to measure the performance of hardware or software in the technology field.
Models in its compute class: Other AI models or algorithms that have similar computing capacity or requirements as Grok.
Training LLMs: "Training" in AI involves teaching a machine or model (in this case, the LLMs - Language Learning Models) how to improve its performance on specific tasks by learning from data.
Model capabilities: The range of functions or tasks that a machine learning model can perform.
Robustness: In the context of artificial intelligence, robustness refers to the ability of an AI system to continue functioning correctly in changing or challenging conditions.
Multimodal capabilities: This refers to systems or applications that can process two or more combined user input modes (such as speech, touch, manual gesture, etc.) within its user interface.
Does reading the news feel like drinking from the firehose?

Do you want more curation and in-depth content?

Then, perhaps, you'd like to subscribe to the Synthetic Work newsletter.
---
Many business leaders read Synthetic Work, including:

CEOs
CIOs
Chief Investment Officers
Chief People Officers
Chief Revenue Officers
CTOs
EVPs of Product
Managing Directors
VPs of Marketing
VPs of R&D
Board Members

and many other smart people.

They are turning the most transformative technology of our times into their biggest business opportunity ever.

What about you?