Microsoft provides deepfake safeguard to politicians
November 8 2023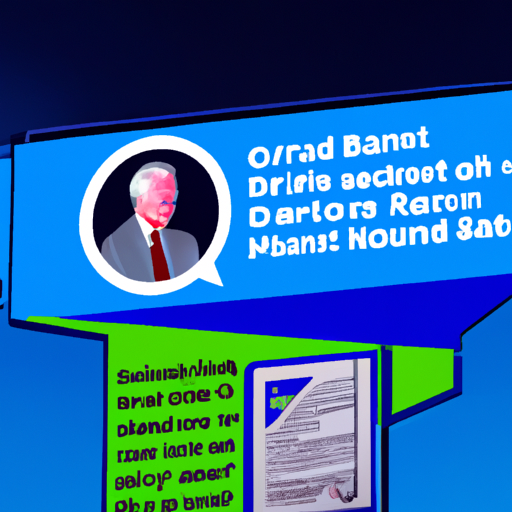 Microsoft is offering a range of services to combat the spread of AI-generated misinformation, or deepfakes, ahead of multiple global elections. The tech giant will be launching a new tool called Content Credentials as a Service, which utilizes the Content Credentials watermarking system made by the Coalition for Content Provenance Authenticity's (C2PA). Users can attach important information to a video or image's metadata, such as when, how, and who created the content and whether AI was used, to help prevent false information and unauthorized use of their content. The service will launch next spring, primarily for political campaigns. Microsoft will also endorse legislation aimed at banning the deceptive use of AI in political campaigns and will work with organizations like the National Association of State Election Directors and Reporters Without Borders to authenticate election information.
What does it mean?
AI-generated misinformation: Misinformation produced by artificial intelligence (AI). AI can craft false information that appears real and convincing, including text, images, and videos, often referred to as deepfakes.
Deepfakes: Digital manipulation of sound, images, or video to impersonate someone or mimic their actions. It is created with AI and can contain false representations that seem very realistic.
Content Credentials as a Service: This is a tool that allows users to attach important information to the metadata of a digital object (like a video or an image). It helps prove the origin, time, method of creation, and if it was artificially produced, all the means to authenticate the content and prevent unauthorized use.
Metadata: Information that provides details about other data. For instance, for an image, this could be its size, resolution, when it was made, and by whom.
Watermarking system: A system used to embed identifiable information into a digital signal which may be used to verify its authenticity or the identity of its owners.
Coalition for Content Provenance Authenticity (C2PA): An organization that aims to establish standards for identifying content authenticity to combat misleading and fraudulent content online.
Political campaigns: Organized efforts to influence the decision making progress within a specific group, often voters in a democracy.
National Association of State Election Directors: A professional organization based in the USA that aims to promote and enhance the successful administration of elections.
Reporters Without Borders: An international non-profit organization that conducts political advocacy on issues relating to freedom of information and freedom of the press.
Does reading the news feel like drinking from the firehose?

Do you want more curation and in-depth content?

Then, perhaps, you'd like to subscribe to the Synthetic Work newsletter.
---
Many business leaders read Synthetic Work, including:

CEOs
CIOs
Chief Investment Officers
Chief People Officers
Chief Revenue Officers
CTOs
EVPs of Product
Managing Directors
VPs of Marketing
VPs of R&D
Board Members

and many other smart people.

They are turning the most transformative technology of our times into their biggest business opportunity ever.

What about you?