OpenAI creates a team to evaluate potential dangers of AI
October 26 2023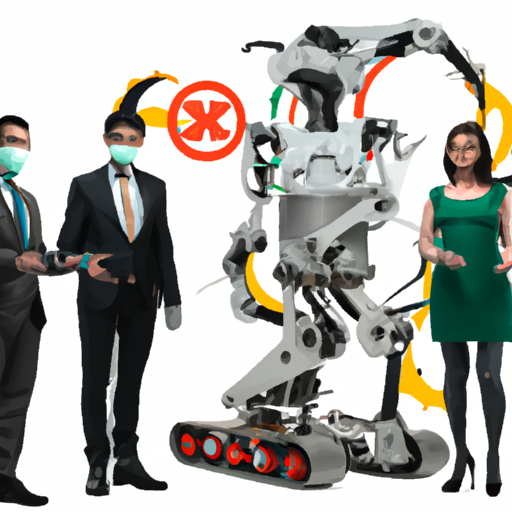 OpenAI is creating a team to handle the "catastrophic risks" associated with artificial intelligence (AI), such as nuclear threats, chemical, biological, and radiological threats, and autonomous replication. The preparedness team will also manage risks such as AI's potential to deceive humans and cybersecurity threats. The team will be led by Aleksander Madry, who is currently taking a break from his position as the director of MIT's Center for Deployable Machine Learning. OpenAI stresses the potential benefits of advanced AI models despite their severe risks, and plans to enact a "risk-informed development policy" to help control, evaluate, and monitor AI models.
What does it mean?
OpenAI: A research organization that develops and promotes friendly artificial intelligent technology for broad public use and benefits.
Catastrophic risks: Hazards that could cause extreme damage or destruction, often on a large scale.
Artificial intelligence (AI): An area of computer science that focuses on creating machines or software that can act intelligently, emulating human thought processes.
Autonomous replication: The process by which a system or technology can reproduce or replicate itself independently, without human intervention.
Cybersecurity threats: Potential risks or dangers to information systems from cyber attacks that aim to access, change, destroy, or steal information.
MIT's Center for Deployable Machine Learning: A research facility at the Massachusetts Institute of Technology that focuses on making machine learning technologies practically applicable and easily implementable.
Advanced AI models: Highly complex and sophisticated structures of artificial intelligence that have been trained to perform specific tasks or processes.
Risk-informed development policy: A strategy for managing the creation and implementation of technologies whereby potential risks and hazards are thoroughly evaluated and considered throughout the developmental process.
Does reading the news feel like drinking from the firehose?

Do you want more curation and in-depth content?

Then, perhaps, you'd like to subscribe to the Synthetic Work newsletter.
---
Many business leaders read Synthetic Work, including:

CEOs
CIOs
Chief Investment Officers
Chief People Officers
Chief Revenue Officers
CTOs
EVPs of Product
Managing Directors
VPs of Marketing
VPs of R&D
Board Members

and many other smart people.

They are turning the most transformative technology of our times into their biggest business opportunity ever.

What about you?