10%, 50%, or 100% off the membership price
More and more people have expressed the desire to read the Splendid Edition and access the AI Adoption Tracker, the How to Prompt database, and the other tools I'm building.
I understand that not everybody can afford the price of the memberships that give you access to both, but research is phenomenally expensive and Synthetic Work won't be a sustainable project without paid memberships.
To help out, I created a Referral Program. Here's how it works:
Go to your Memberful account panel and then to the Referrals section.
If you don't remember the URL, it's:
https://syntheticwork.memberful.com/account/referrals/rewards
Copy your unique URL. If you can convince other people (real people, not AI people, please) to sign up for the newsletter (even the Free Edition) with that URL, you get one of the three discounts available.
If you manage to convince 10 people, you get 100% off next month.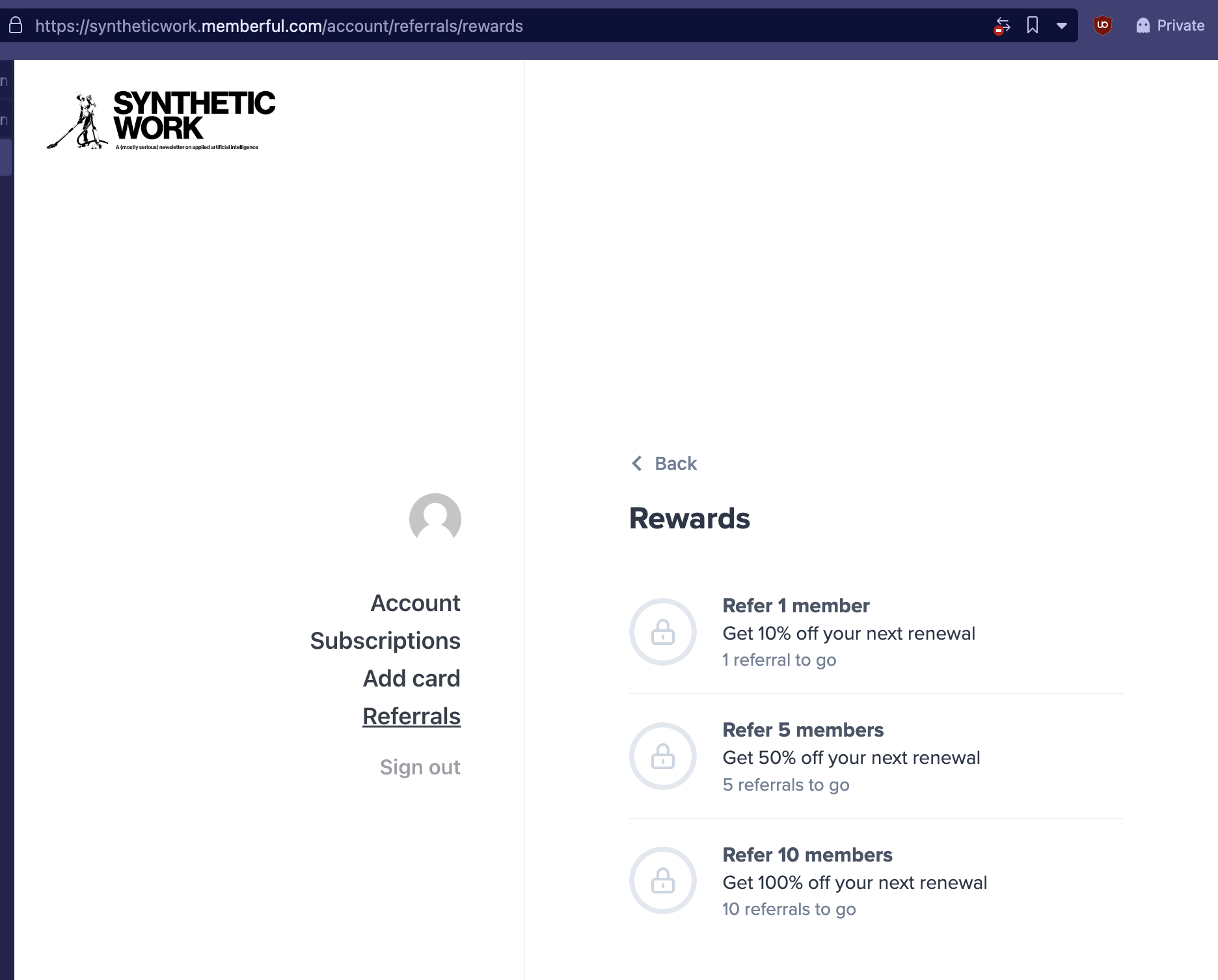 The system keeps track of how many people you have invited have subscribed and discounts your next bill automatically.
It's not super-intuitive but it's the best that Memberful allows me to do.
Happy referring!
Alessandro