September 9, 2023
Splendid Edition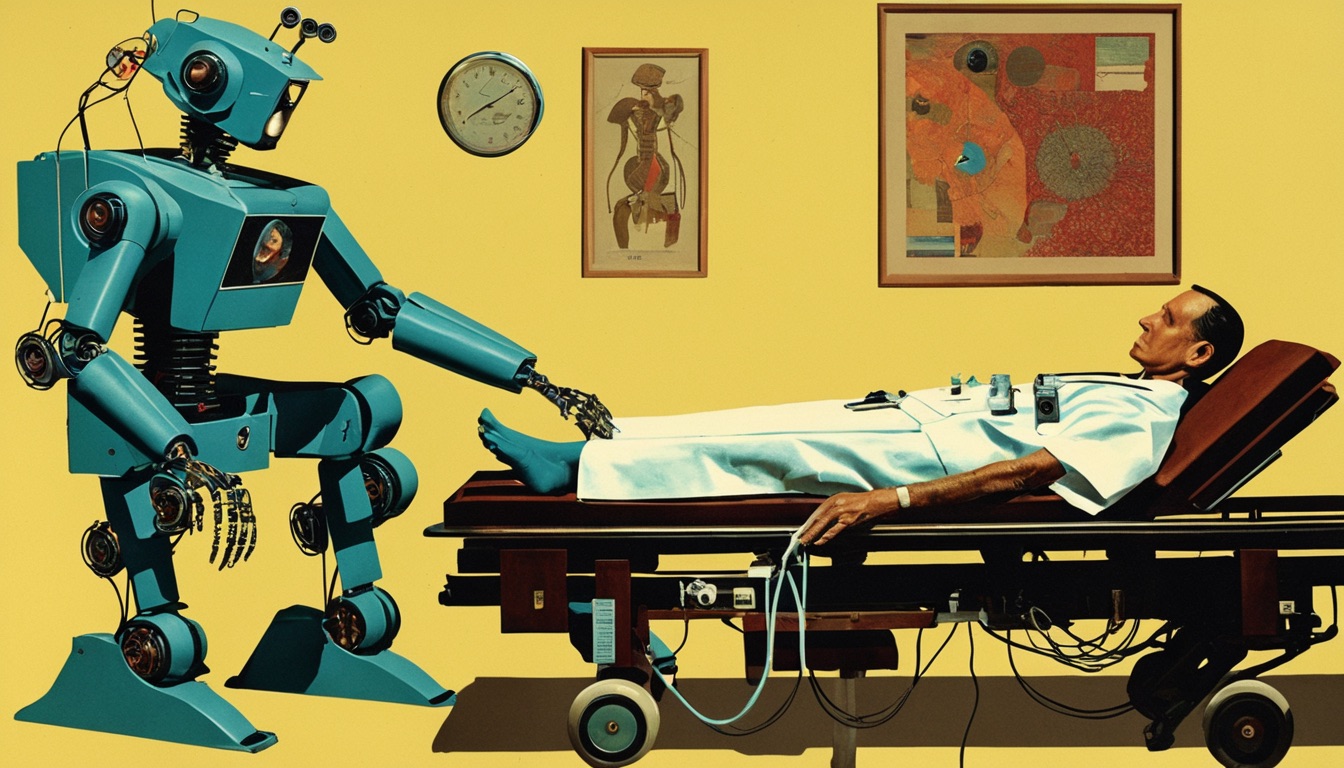 Generated with Stable Diffusion XL and ComfyUI
In This Issue
---
Intro
What's AI Doing for Companies Like Mine?

Learn what DoorDash, Kaiser Permanente, and BHP Group are doing with AI.

A Chart to Look Smart

Researchers have used large language models to analyze the impact of corporate culture on financial analyst reports. Can this approach be used elsewhere?

The Tools of the Trade

Let's use a voice generation tool to produce an audio version of Synthetic Work
Intro
---
Tim Sweeney, the controversial founder and CEO of Epic Games, during a recent Q&A said:
Programming languages are the bottleneck for developing software.
Emad Mostaque, the controversial founder and CEO of Stability AI, commented on that, saying:
Won't be needed in a few years which begs the question what is software.
What if they are right?
In multiple issues of Synthetic Work, I suggested that the future of application development is not a programming language, but a natural language. And this is one of the biggest ideas introduced by generative AI.
Are you leading a software company? If yes, are you thinking about this?
Alessandro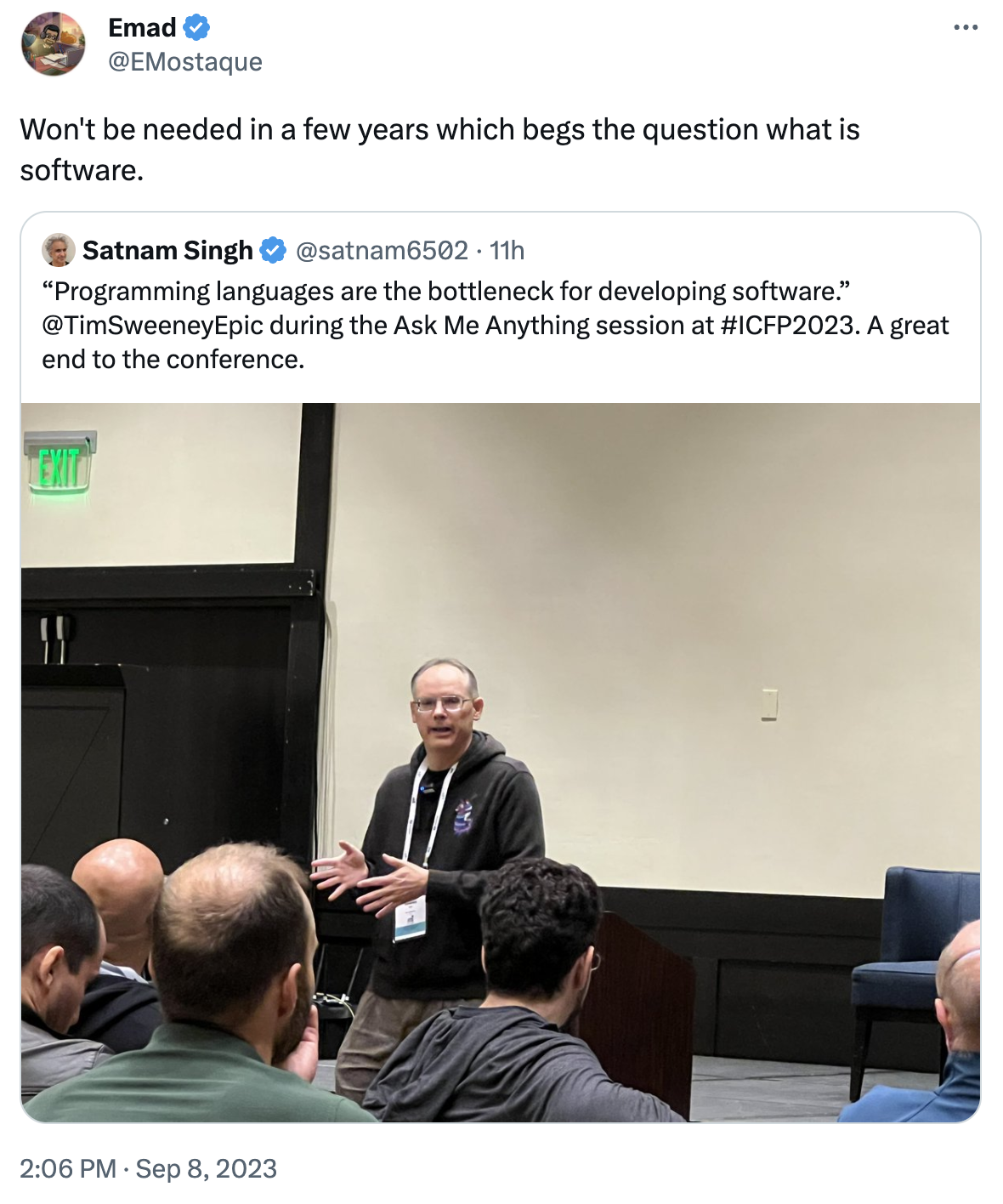 Look, it's awkward to say it, but you need a paid membership to read this.
*(you have spent money in worse ways)